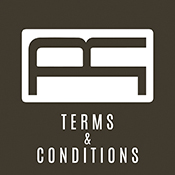 Right Futons is the largest futon store in Texas. We don't just sell futons online we have a huge showroom located in Houston Texas. We have all over our futons displayed on our showroom floor, each with a different mattress giving you a HUGE selection to choose from. We also have over 500 fabrics to Design Your Futon with.
We have been providing our customers with top quality futons and eco-friendly accessories since 1999. We have over 17 years in the futon industry so you can rest assure that you are in good hands. We encourage all of our customer to call our showroom or email us at sales@rightfutons.com with any questions you may have about or products.
We would love to tell you more about our amazing organic cotton, wool, and coconut coir mattresses that we carry. Why purchase a futon from anyone other than a FUTON STORE? We are the experts when it comes to futons and look forward to helping each and every one of our customers Design Their Space in Style with Top Quality Futons!
Return Policies
The futon mattresses we sell are not returnable due to state law. It is important when choosing a mattress, that you choose one that best fits your needs. If you are purchasing a futon for an extra bedroom that will rarely get used, our standard cotton and foam mattresses will work just fine. If you are using the futon as your main source of sleeping, then we recommend that you upgrade your mattress to one of our latex, wool or spring mattresses.
All custom orders are non-returnable. It is customer responsibility to provide us with the proper measurements for your order. Once the order is processed, it cannot be cancelled. Please allow 2 – 3 weeks for all custom orders to arrive. Once order is shipped, we will provide you with all of the tracking information. Small parcel items are shipped UPS or FED EX.
We want you to be totally satisfied with your product and we are confident you will! But we also understand that customers may change their minds! If you are not satisfied with your purchase, return it within 30 days for a refund.   To return your product, please contact us via email at sales@rightfutons.com within 30 days of your purchase.
You will need to provide us with your name, shipping address, invoice information and reason for your return. All products must be returned undamaged, in its original packaging and in re-sellable condition. Items damaged due to improper use or assembly may not be returned. A 20% restocking fee will apply. The customer is also responsible for all shipping and handling charges, including outbound shipping and return shipping. Upon receiving the undamaged re-sellable item, we will issue you a refund less restocking fees and shipping charges.
Cancellations
Once a product has shipped or been manufactured it cannot be cancelled. If you purchase an item online, then realize you made the wrong selection, don't worry! Just send us an email at sales@rightfutons.com and we will correct the item for you. If we do not receive an email within 24 hours, your original order will be processed and standard return policy will apply.
Shipping
The frames and mattresses that we carry do not come in a ONE BOX FUTON SET. Your frame, mattress, and futon cover will all ship separately. Our futon frames are shipped directly from our manufactures in 3-5 business days. Our futon mattresses are made to order and take 5-7 business days to manufacture and 3 – 5 days to ship depending on your location. You don't want a mattress that has been wrapped in plastic waiting for someone to buy it. We make your mattress when you order it!
Right Futon's cannot be responsible for error in choosing color, style or size of your futon frame or cover. Please take any necessary measurements BEFORE you place your order. Please contact us if you have questions about a specific item or whether it may be returned.
It is important when placing your order that you provide us with the proper contact information. This information is used to contact you or email you all of the tracking information so you can prepare for you items to arrive.
Please make sure all shipping information is accurate, including street address and zip code. If any information in your shipping address is incorrect, including your zip code, a rerouting or reship fee charged by most freight companies will be required from the purchasing customer before delivery. All shipments sent on freight carriers are delivered to the curbside only. It is the customers responsibility to make arrangements the carry the items into the house. If you refuse your order, our standard return policy will apply.
Shipping Policy
All of our prices include shipping & handling in the contiguous United States where trucking services are available. In the rare instance you are in a location not serviceable by trucking we will advise you before accepting the order. If you are unsure about your delivery location, please email us your address and will gladly verify the information before your purchase. For apartments and condos it is important to check with the leasing office to make sure large freight line trucks can drop off at your location.
Damaged Products
Our goal is for all of our products to arrive in top condition as promised. In the event your product arrives damaged or defective, please contact us immediately. If you receive an item that is damaged, YOU MUST document the damages on the Bill of Lading provided by the freight company. Do not sign any paperwork until you have had a chance to inspect all of the boxes. Make sure you get a copy of the paperwork from the truck driver. Damage is very rare, and making proper notation will help speed up the claim process.
In most instances, we may require proof of damages before a claim can be made. At our discretion, we may issue a return authorization for return of the damaged item. Do not discard any damaged items until your replacement part has been received and the damage has been resolved. We understand that things happen and we will do our best to resolve any issue you have in a timely manner! We promise that your satisfaction is very important to us. Once we receive your claim, all replacements parts will be mailed out within 48 hours.
Other Conditions
We are not responsible for pricing, typographical, or other errors. While every attempt has been made to ensure that the information contained in this website is accurate, no responsibility will be taken for any errors or omissions, or for the results obtained from the use of this information. Moreover, no responsibility is assumed for the content of external Internet sites linked to this site or which are linked to from it.
The materials contained on this website are protected by copyright and/or other intellectual property rights owned by Right Futons and More, Inc. and other respective copyright owners, or their licensors. The unauthorized reproduction, distribution or retransmission of these materials is prohibited.