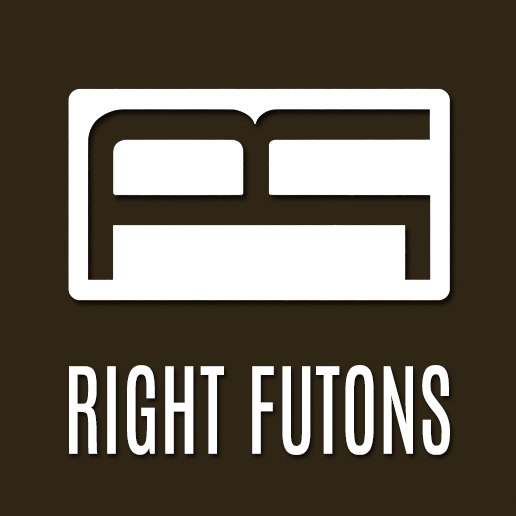 5829 West Sam Houston Pkwy N #101, Houston, TX 77041   713.464.9233
What Our Customers Are Saying
Don't just take it from us, let our customers do the talking
I sure wish I went here first. After looking at almost a dozen mattress/futon stores in Houston, I finally found the selection/quality/price I was looking for here. The service was fantastic, which was critical because I just don't know much about futons. After comparing prices, Right Futon had the best deals. Most importantly, their selection and inventory on-site was key. I strongly recommend this place if you are looking for a futon.
Chris Pedersen
This is the only place I would go to shop for futons in Houston. I bought a futon over 5 years ago and the movers lost the parts to it. The owner of Right Futon worked with myself and my husband to try and find the parts to the futon, even giving them to us for free to try out to ensure they worked before purchasing them. She even provided us with the instructions to put the futon together since we no longer had them. Unfortunately, the futon was too old and the necessary parts are no longer being sold, but we were more than happy to buy a new futon at Right Futon and a wonderful man came to deliver the futon and put it together in less than 30 minutes. He even provided us with a quick tutorial on how to operate the futon as our previous futon was not a wall hugger unit. Without a doubt, the best buying experience I've ever had.
Adrienne Dever
Amanda was extremely helpful and pointed out the many changes in futons since the last time I purchased one. It is conveniently located, but a little difficult to find, but just look for the American flags!!
Joe Parrott
Walked into Right Futon with little idea of what kind of Futons even existed and walked out a very happy customer. Amanda was very helpful with choosing the right Futon and gave me a fantastic deal on a bed that I really look forward to sleeping on! She was even fun to talk to! Thank you Right Futon! If you're looking for a Futon and don't want to deal with lines, low quality, or impersonal salespeople at other larger stores, I seriously recommend this place!
Neil Doughty
If you're looking for a futon that will last you for years then you should come and shop at Right Futon. They have great selections of frames and mattresses which are high quality at great prices. Customer service is wonderful. They help you look for exactly what you want and answer whatever questions you may have. I would definitely recommend this store to anyone seeking to purchase a futon.
J Gal
Amanda was great,I have been looking for the perfect Futon for months now and I ran across there website. So i called her up and made the drive from Kemah. Once I arrived she was nothing but helpful. The mattress's they had are so very nice unlike dept stores. So after an hour of jumping from futon to futon I got the perfect one and absolutely love my purchase. I highly recommend them and such a great selection. Thank You Right Futon.
Jd Dahlberg
I had planned on giving a rather detailed, painfully frustrating experience that I had with Sears and a Futon Purchase. There's too much to post here. I won't be doing any more online purchasing with them again though.
After I cancelled the entire order I started looking for a store that I could visit. A store that I could leave with my futon. When found Right Futons, Immediately I noticed that I should have started here first. The Futons I was seeing in the Strata Frames section was EXACTLY what I was looking for. So I placed a call and got Amanda on the other line. I can honestly say that she took care of me in the manner that a vendor should. We talked styles, colors, and prices. Before the call was over I knew what I wanted.
The following day I had planned to drive over and make my purchase. I had to leave later in the afternoon to head over though. That meant that I'd be dealing with the Afternoon Houston Traffic. To make matters worse, my GPS stopped working. Amanda knew the area well enough to know exactly where we were when I called and walked us in turn by turn. She was also gracious enough to keep her doors open a bit later than scheduled because she knew we were traveling in wouldn't make there before the end of business. Once there my wife and I were able to See, Touch, and Experience the Futon that we were purchasing. Amanda made sure to demonstrate how to use it and answered every question we had. I was very pleased with our experience.
After dealing with the traffic going home I unboxed everything, did my inventory, and carried everything up to the office and started putting it all together. In less than an hour I had exactly what I was looking for prior to going to Sears. There is NO WAY Sears can touch what I have now, and there is NO WAY I'll be doing anymore online ordering through them either.
Do I recommend Right Futon? Hands Down…Yes!
Will I recommend them to my friends and Family? Yes!
Will I buy from them again? Yes!
Thanks Amanda!
Dave Burkett
We bought futons and futon covers from Right Futon over a year ago for our dog boarding guest. We love the quality and durability, our doggie guest love the comfort.
Tati Roa
Absolutely fantastic store in all regards. The service was fantastic as all of my questions and concerns were addressed. The inventory was better than any other place I found in Houston. After comparing prices to even the internet, I found that this place has very competitive prices. The quality if the futons is fantastic. I would strongly recommend this store to anyone looking for a good nights rest.
Chris P: Baton
Good Service and good stuff…would recommend it…
Rangoli Singh
In search of a futon we came to Right Futon. They have a great selection of high quality futons and matresses also beanbags. Customer service is excellent! Amanda was lovely and helpful with answering all our questions. We now own an amazing futon that will last for years.
Jennifer G
Excellent support finding a replacement futon frame part lost in a move for a repair the same day.  Thanks again!
THIS IS WHY YOU SHOULD PURCHASE A FUTON FROM RIGHT FUTON!
Trevor J